The City of College Station is hosting the 2016 Senior Games, February 18-21. Ages 50+ will compete in track and field, swimming, basketball, cycling, golf, 5k, archery, bowling, horseshoes, pickleball, disc golf, washers, table tennis, tennis, 3-on-3 basketball, cornhole, and basketball skills. Gold, silver and bronze medals will be awarded in each event and age group.
Be a part of the process and help these Seniors reach their goals by volunteering for the events listed here -> www.SignUpGenius.com/go/10C044CA9A92CA5F49-2016.  Fair warning, volunteers may feel the need to work out after witnessing some of these Texas Seniors compete! For more information, go to cstx.gov/seniors or call 979-764-3486.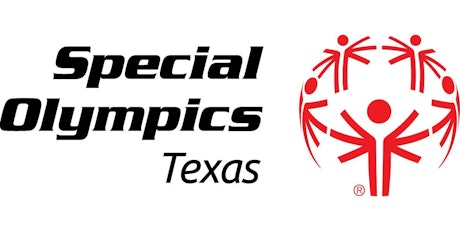 Special Olympics Spring Games Volunteer Coordinators, Guadalupe Mojarro and Stephanie Barbee, would like to inform you the Spring Games will return to College Station on April 22-23, 2016!
As you may know, the Spring Games is our largest Special Olympics event, and this year it will be held at College Station High School.  The games will include multiple sports, and are in need of many enthusiastic and committed volunteers. Volunteers have one of the most essential roles to ensure the fulfillment and success of this event; it truly could not be done without you!
Please consider volunteering your time, and possibly using this event as a volunteer or service event for your organization or class.
If interested please email Guadalupe Mojarro at guadalupe@dsabv.org, or Stephanie Barbee at ed@dsabv.org. 
We are in need of 30 volunteers to help with the TRAPS Central Region Workshop held in Kerrville on Friday, November 13th.Volunteers will serve as room hosts, help take lunch tickets and help with registration & ways and means.
This is a great municipal park networking opportunity! If interested, please download the volunteer sign-up form and follow the instructions provided for return procedures.
(Note: Volunteers who sign up for a minimum of 4 hours will receive FREE LUNCH!)
Interested in commun
ity events and volunteerism?  Currently, Brazos Valley Worldfest is looking for individuals to co-chair some of its twelve committees.  Committees include stages, culture displays, vending, logistics, green team, fashion show, kid's village and cooking demonstrations.
We are also accepting volunteers for 3 hour shift work.  Individuals or organizations can participate and documentation of your service can be provided.  If you are interested in shift work on Friday and/or Saturday of the festival, visit http://www.brazosvalleyworldfest.org/volunteering to fill out the online application.
Planning has begun and these volunteer opportunities are excellent for anyone interested in building leadership qualities, event planning, heritage/cultural activities or community involvement.
Brazos Valley Worldfest is a cultural and heritage festival organized by Texas A&M University and the City of College Station.  The festival takes place on Friday, November 20 and Saturday, November 21, 2015, at Wolf Pen Creek Amphitheater.
We are currently looking for
people to assist on July 9th, 10th, and 11th  at Veteran's Park and Athletic Complex to make this year's Adidas Texas 7on7 Championship tournament the best possible.
We need at least 12 people on-site throughout the tournament and have broken the opportunity into 3 hour shifts over the course of the tournament. This means there are a total of 144 shifts that need to be filled, and we need your help! This is a wonderful opportunity to assist the Parks and Recreation Department, serve the community, and gain volunteer hours as a logistics coordinator.
If interested, please sign up here and note the following:
You are welcome, and even encouraged to sign up for multiple shifts.
Because of the length of the volunteer shift, meals will not be provided.
You will be outside in the sun, so we encourage you to bring sunscreen.
A volunteer shirt will be provided upon your arrival.
Please wear professional and appropriate shorts (i.e. no tears, holes, or "short shorts").